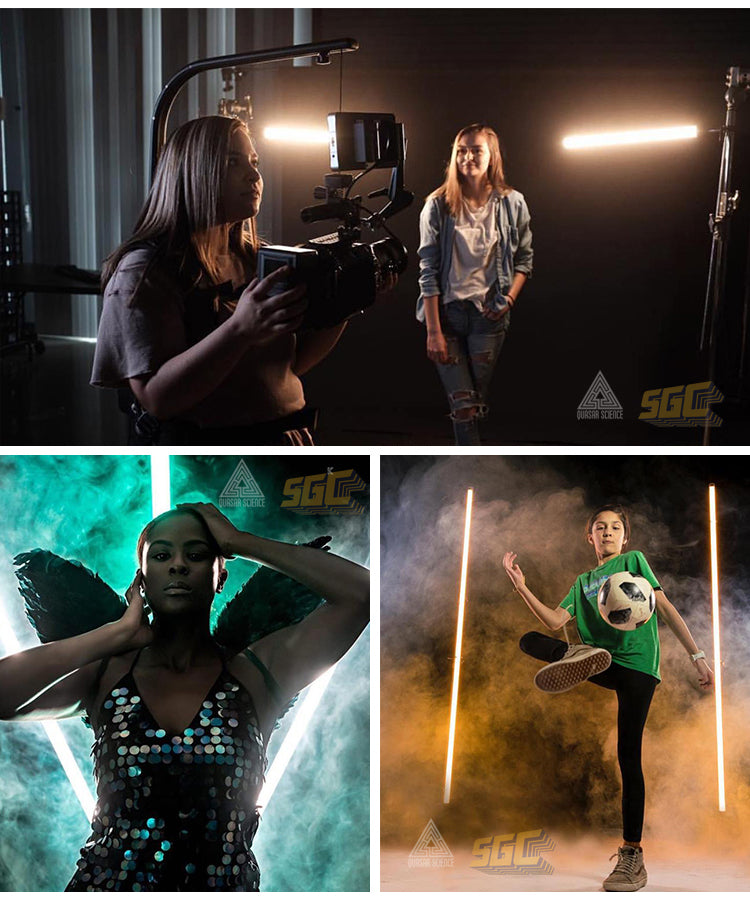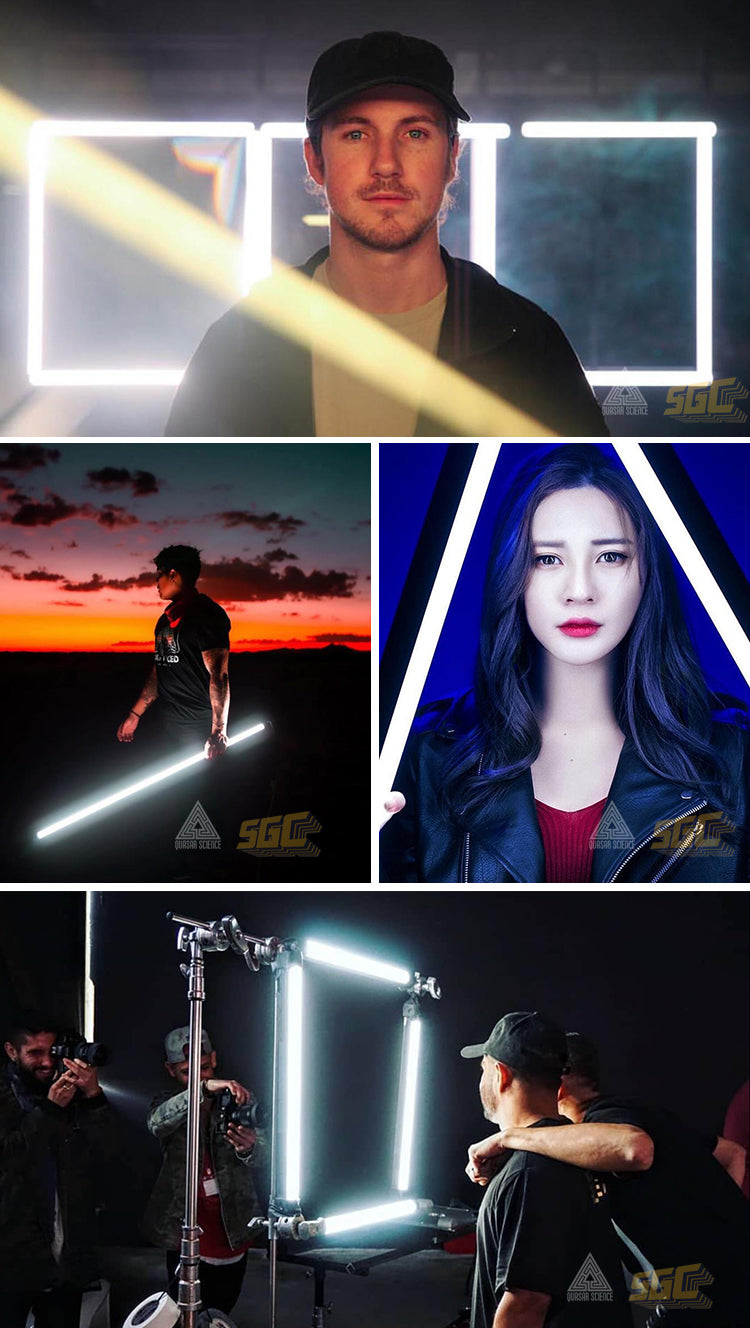 These bicolor LED bulbs offer a whole new range of possibilities for lighting designers and technicians with their high output and extremely low profile. They are easy to rig and have a clean, efficient menu system. 
It is the solution for almost any lighting setup, as it is easy to rig, scalable, and outputs a market leading level of both color quality and brightness for white and warm light. 
All models include a variable white light color temperature range of 2700-6000K, an easy-to-use onboard control interface, and wired DMX512 control. Constant current drive enables a smooth dimming range from 0% to 100%, allowing the tube to be flicker-free at any frame rate

The removable battery pack can be operated wirelessly and can be easily replaced to power you all day long. DC input 12-24VDC. 
24V DC input, maximum power 20W, light efficiency > 90lm/W
Can be manually set independently for color temperature and strength.
Size: 43 x 600 mm Φ
Hybrid series LED fluorescent lamps、

Technical indicators
16000mAh lithium ion rechargeable battery pack 12 ~

DMX512 addresses, and multiple combinations of DMX addresses can be set for multiple connections.
FEATURES
Power: 20W
Brightness: 2300 lumen (at 6000K)
Brightness dimmable in 1% steps
Color temperature: 2700K-6000K (dimmable in 100K steps)
Color purity: CRI > 95
Flicker free up to min. 2000fps
Power supply: via exchangeable battery & power supply unit
optionally controllable via DMX with external control panel
RJ45 inputs/outputs are located on the housing
SPEC
Models

H60

H120

Optics

White Diffuser

Beam Angle

150°

Color Temperature

2700K-6000K

Color Temperature Tolerances

±100K

Color Accuracy Standard

CRI>95, TLCT>95

Power Input Range

DC 10~30V

Power Consumption

20W

40W

Power Port

DC input, 2.5*5.5mm barrel connector

Lumens (@6000K)

2300 lm

4600 lm

Dimming

0-100%

Software Interface

On-board Controller with Display

IP Rating

IP50

Operational Temperature

-20 - 40℃

Fixture Dimensions

Φ43×600mm

Φ43×1200mm

Fixture Weight

0.7kg

1.38kg

Battery Capacity

16000mAh

32000mAh

Battery Pack Charging Life

Expected battery pack capacity after 300 charging cycles: >70%

Expected Lamp Life

25000H

Controls

Manual on-board control, Wired DMX

Mounting

Q-Block
Payment & Security
Your payment information is processed securely. We do not store credit card details nor have access to your credit card information.