Note: APP download link:https://www.smallgogo.com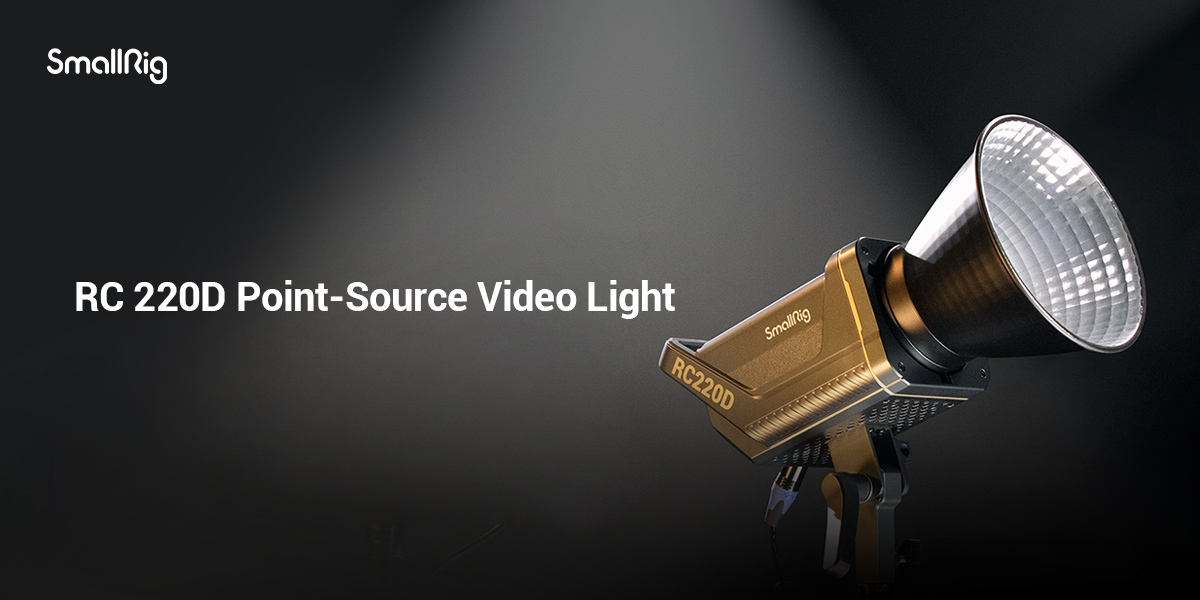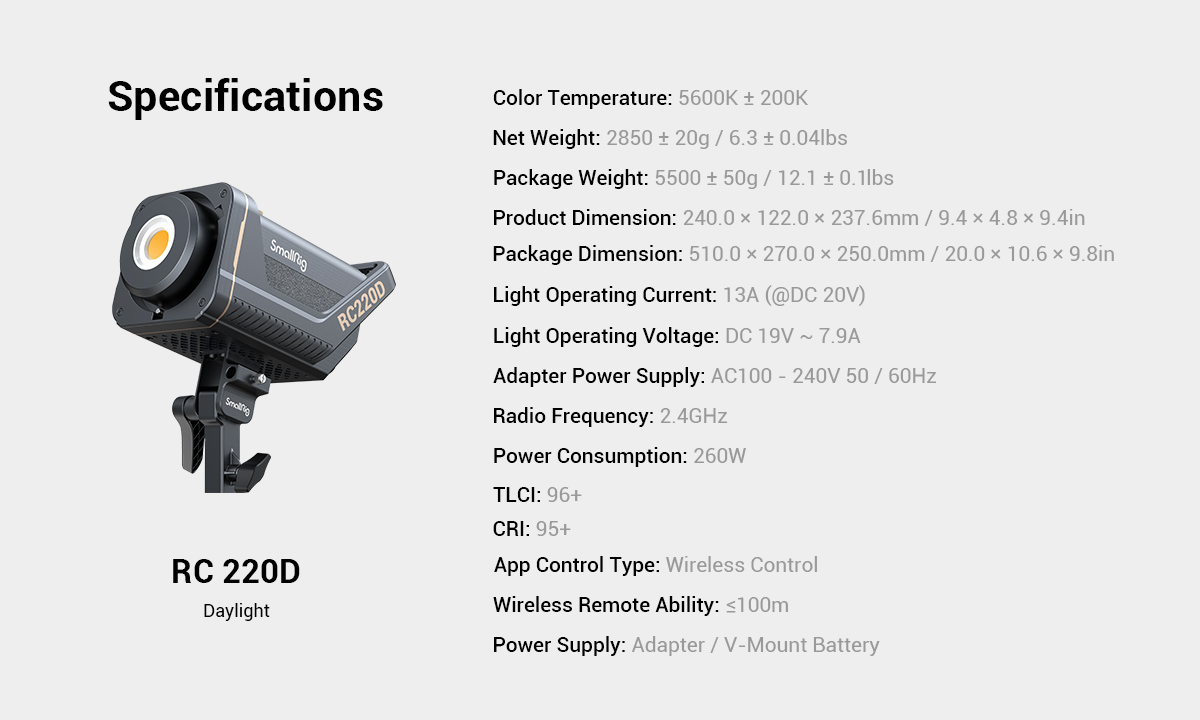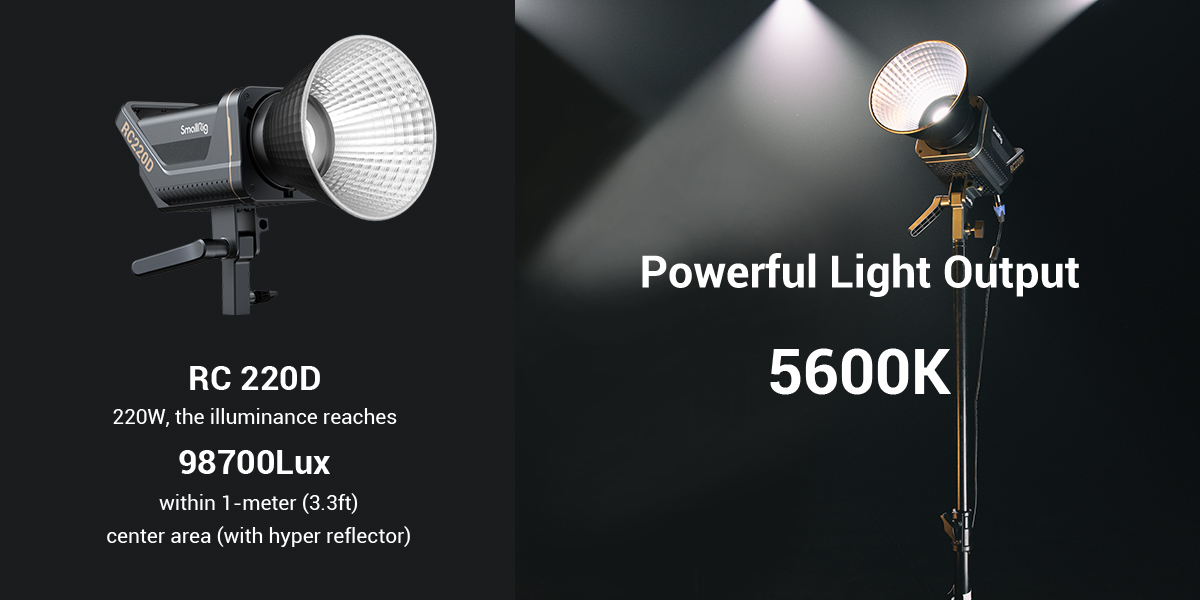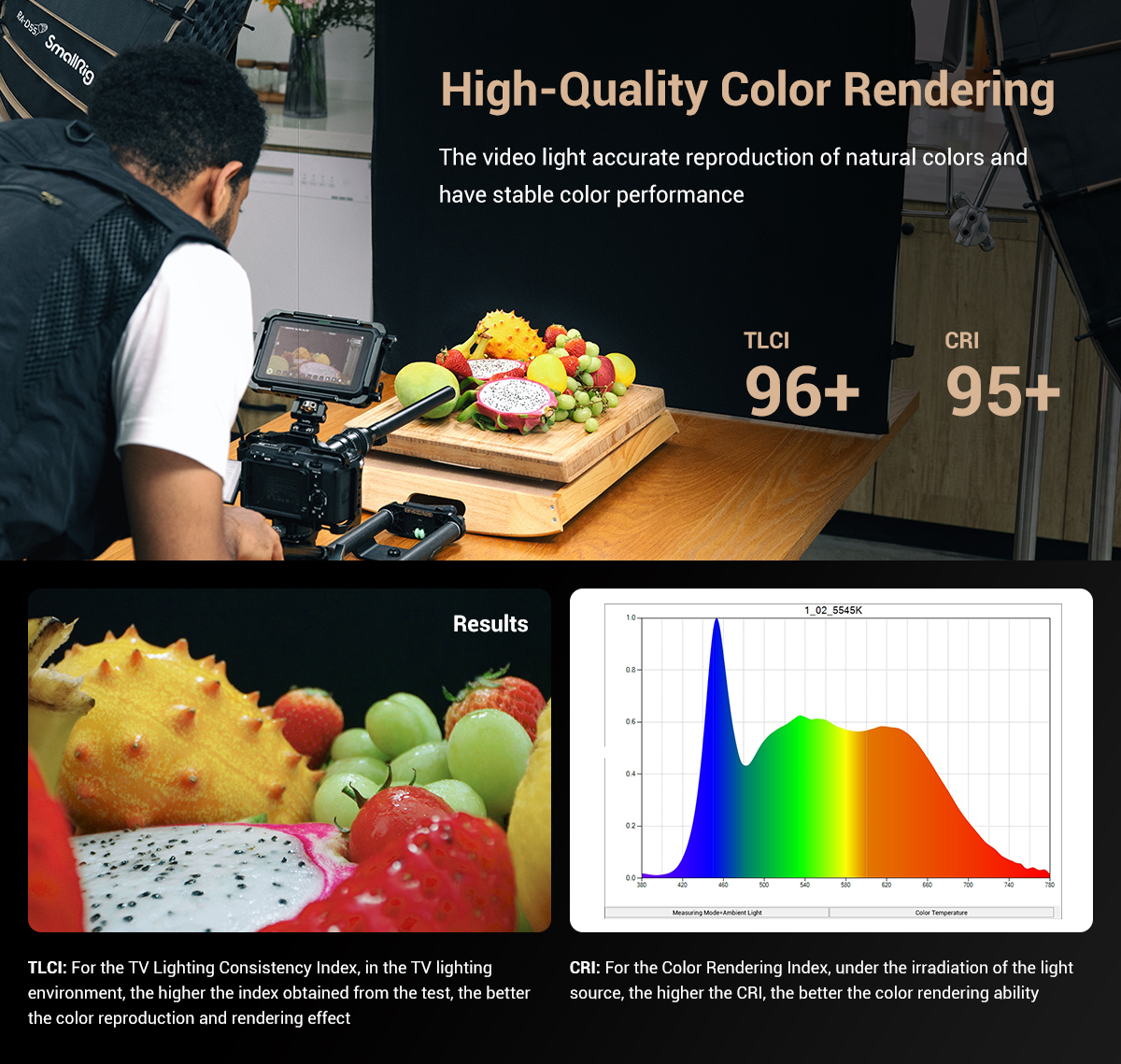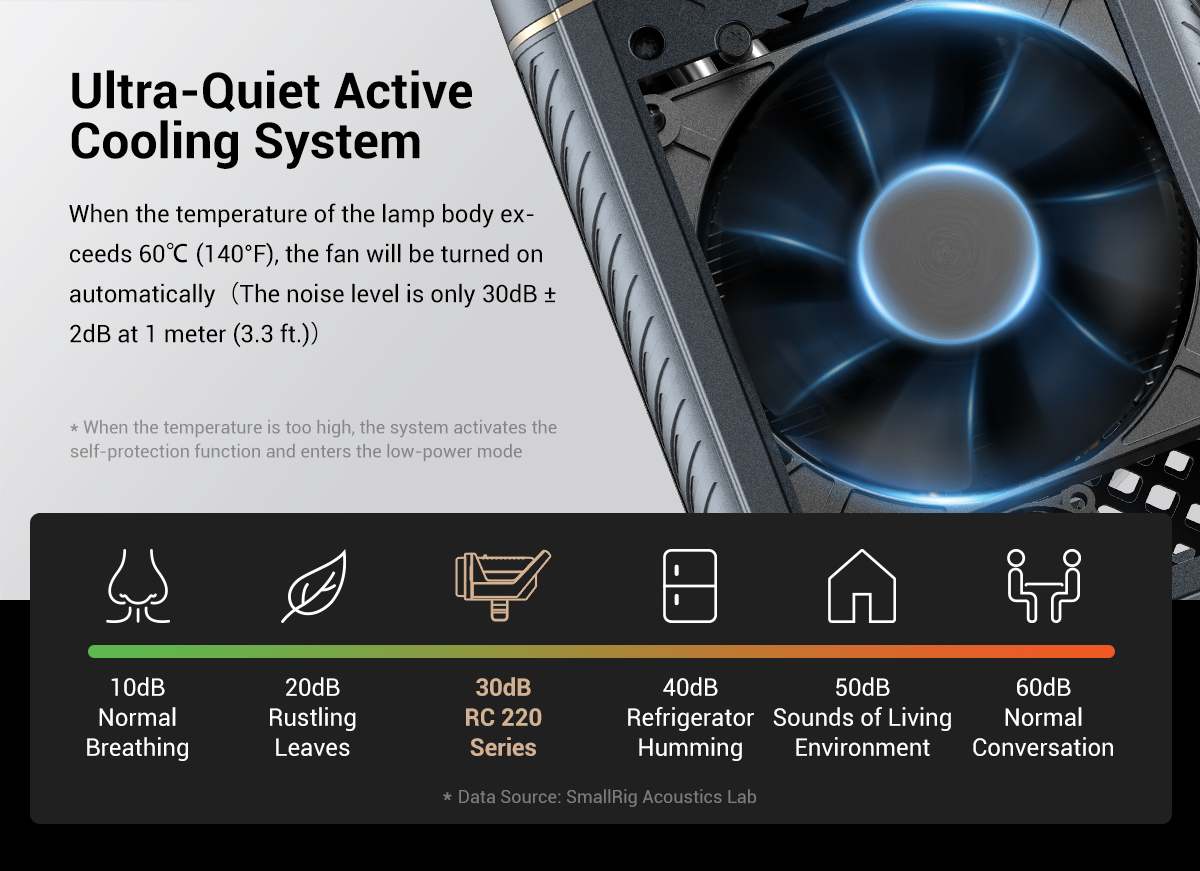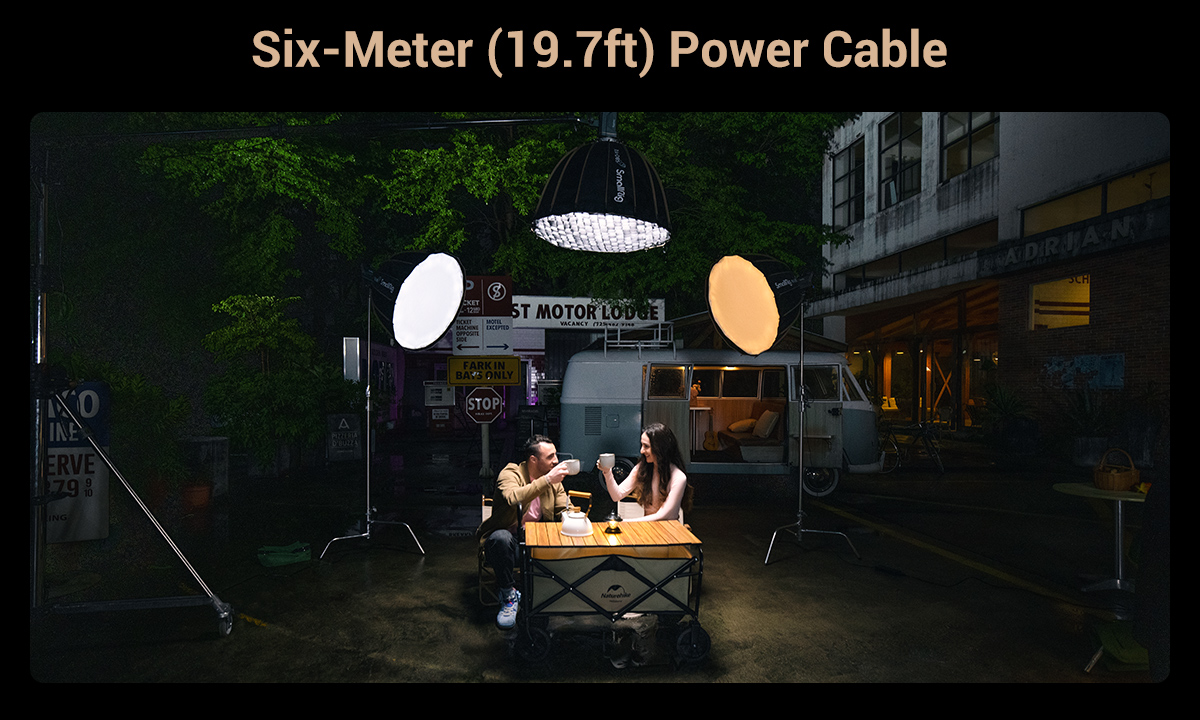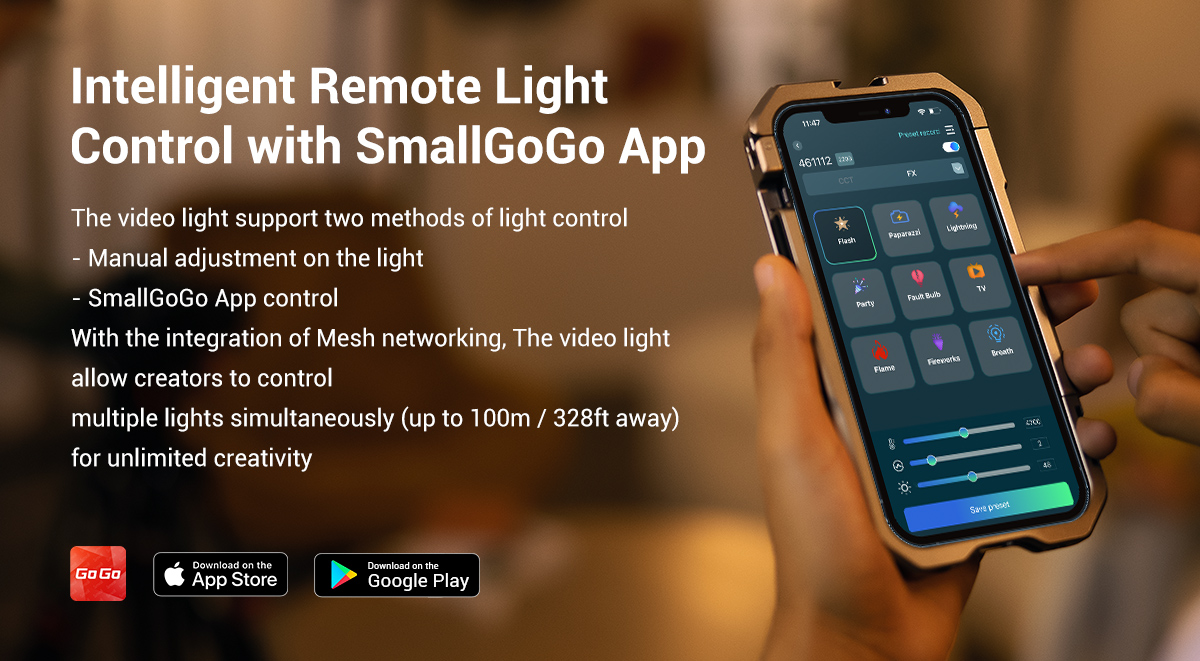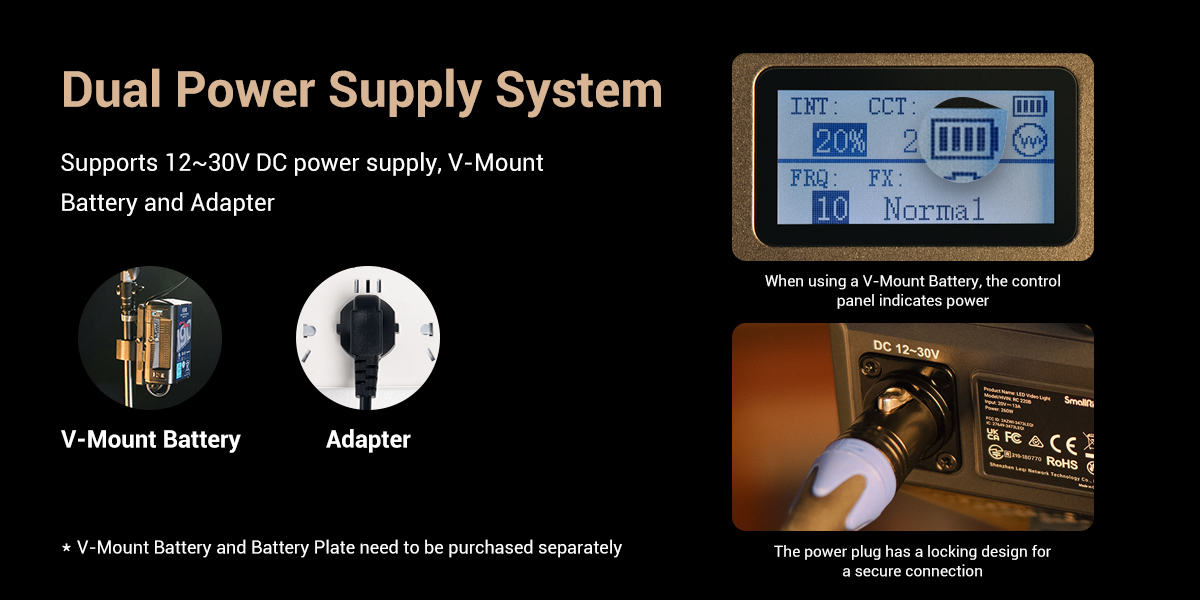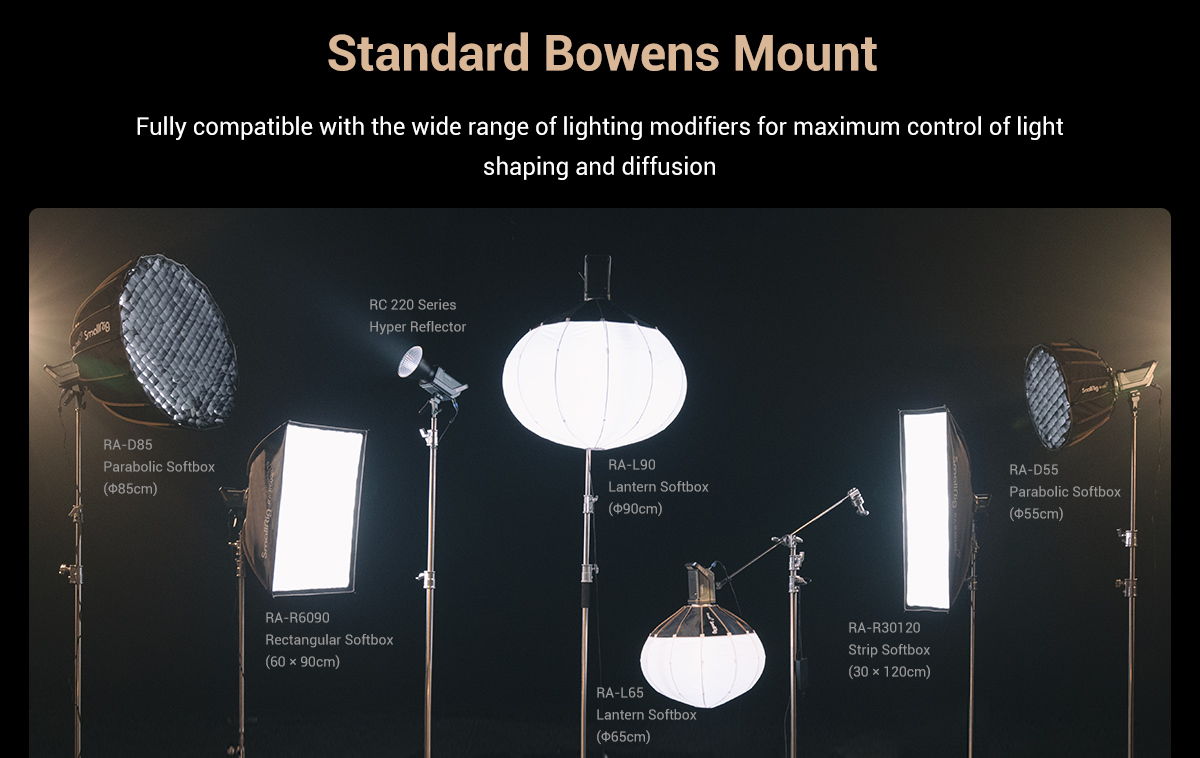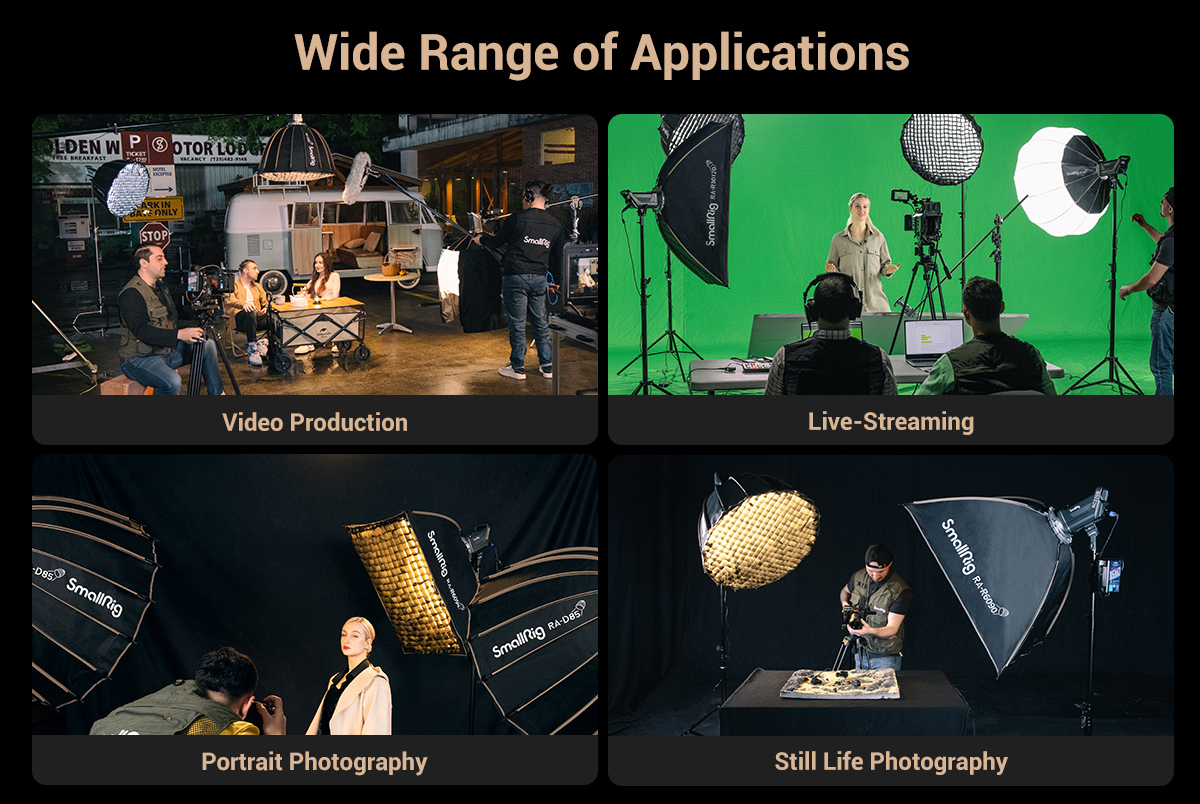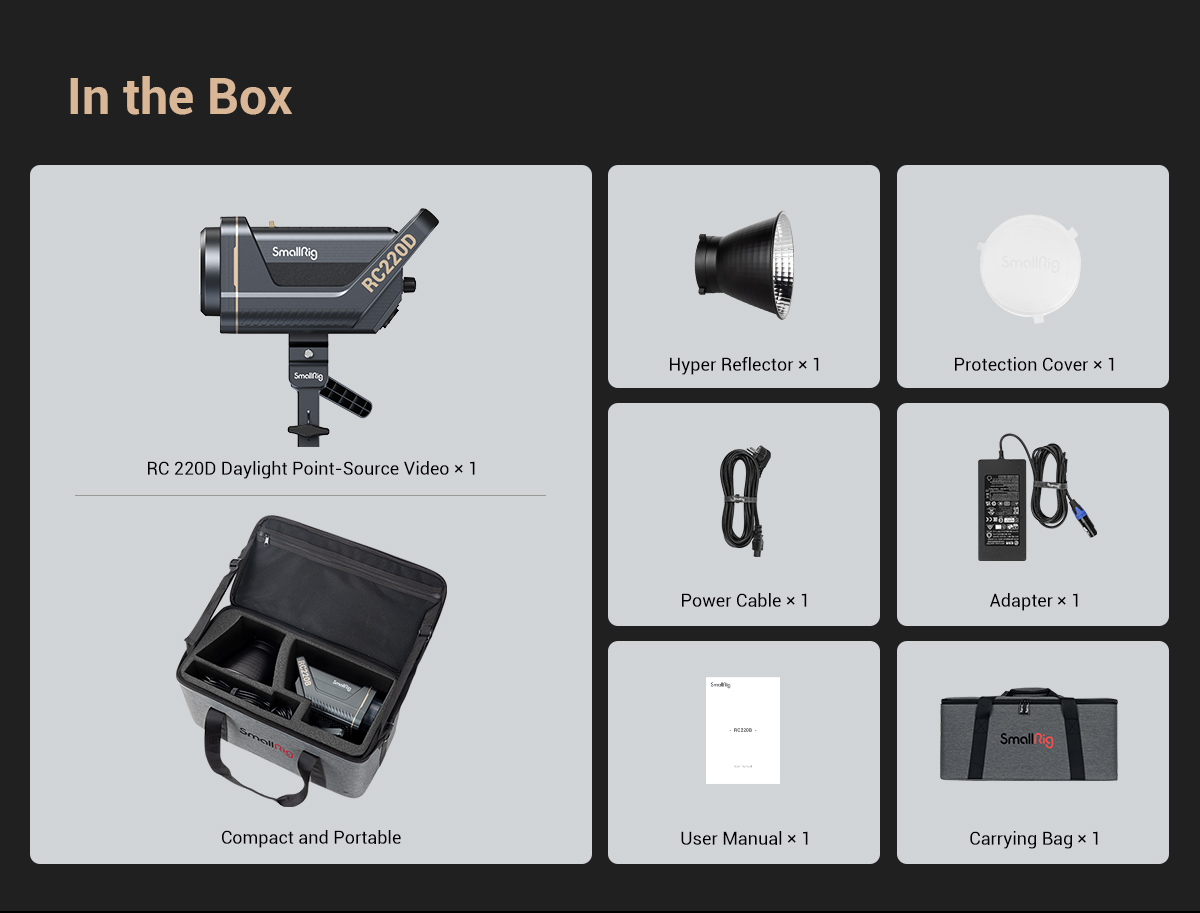 Features
1. At a distance of 1 meter (3.3 ft.), the maximum illuminance of the bare light source is 10,100 lux. The illuminance level increases to an impressive 98,700 lux after attaching the hyper reflector.
2. TLCI 96+, CRI 95+, ultra-high color rendering, truly restoring the color of objects.
3. Supports manual light control and remote control with the SmallGoGo App. 9 light effects, Paparazzi, Firework, Lightning, Fault Bulb, etc.
4. Dual power supply system, support AC adapter and 14.4V/26V V-mount battery.
5. The noise level of the ultra-quiet fan is only 30dB±2dB at 1 meter (3.3 ft.).
6. When the temperature of the lamp body exceeds 60℃ (140°F), the active heat dissipation function is turned on.
7. Standard Bowens mount: compatible with most light-control accessories.
8. Comes with a high-quality snowflake cloth portable storage bag.
In the Box
RC 220D
Protection cover
55°Hyper-Reflector
AC adapter
Power cable
Carrying bag